Telephone Systems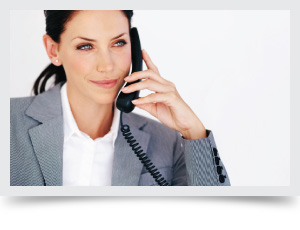 Too often companies settle for inadequate communications systems thinking that the perfect solution is too difficult, time-consuming, or cost prohibitive. At Protel, we encourage our clients to dream up their ideal telecommunications system, with every feature that will make their operation more efficient.
Then we find a way to make it work — within your budget and on your timetable. Protel's in-house engineers work with your IT staff to design and install the custom telecommunications system that your business needs.
Convergence
Convergence is the migration to a single network that carries both voice and data. Protel can help you make the switch effortlessly — without dropping a single call.
Driven by voice over IP (VoIP) technology, convergence is revolutionizing telecommunications in two basic ways: The first is by slashing costs. VoIP is Internet-based telephony that is finally sophisticated enough to be a viable telecom solution for any sized business. VoIP lowers the costs of long distance and local calls to the cost of e-mail.
The second advantage to VoIP is it's flexibility. For the first time, businesses can customize their telecom and datacom systems themselves from a single, coherent platform. End users now have endless options in configuring and adapting their in-house systems. With VoIP, the telephone simply becomes another device on the network that provides Internet, email and database access.
Still, for any number of reasons, many businesses require traditional circuit based systems. We do that, too. As a matter of fact, we've been doing it for a lot of years. We can even link your existing public switched telephone network (PSTN) to your new VoIP, in what we call an Enterprise Communications Paradigm.
The best thing is that we install everything we sell… from standard phone systems to hosted PBX; from regular Pots lines to T1, PRI and SIP trunks. (If you don't know what all that means, don't worry. Our factory certified technicians are on hand for installation, maintenance, and answering questions.)
Services Include
PBX Telephone & Voicemail Systems
Hosted Telephone & Voicemail Systems
T-1 & MPLS Integration
Ethernet services & fiber optic circuits
Call Accounting Systems
MOH System (message on hold)
Advanced call recording
Call center queuing systems
Advanced Call center reporting & analytics software
Video Conferencing & Audio Visual Systems
Paging systems
Multi-site phone solutions